The Purple® Mattress Supports your back and your budget
Original Purple Comfort: Reinvented
The mattress that started it all just got an upgrade. Now with added edge support and a SoftFlex™ cover, the Purple Mattress gives you the essential Purple comfort your body needs.
Why people love Purple
Budget-friendly financing
Rest easy with as low as 0% APR financing.
Nothing else like it
Patented technology that feels like floating.
Convenient delivery
Free shipping straight to your door.
Let's Compare
Instant No Pressure Support
The Purple Grid is designed to dynamically flex under pressure so your shoulders and hips are cradled while your back is fully supported.
Heat Activated Compression
The more your body heat activates the cells, the more the memory foam warms up and collapses under pressure, and the less cushioning it can provide.
Sleeps Cool
The Purple Grid has thousands of open air channels that feel cool as you lie down and neutralize your body heat through the night so you sleep comfortably cool all night long.
Retains Heat
Famous for its heat-retaining abilities, memory foam is a closed-cell polyurethane foam that doesn't allow easy airflow. This, in turn, can lead to an overly-warm sleeping experience.
The Comfort That Keeps On Giving
Made with Hyper-Elastic Polymer®, the Purple Grid lasts at least as long as ordinary mattresses and is guaranteed for 10 years under Purple's full warranty.
Breaks Down Over Time
Purple's Hyper-Elastic Polymer hasn't even begun to break down over years of regular use. Can your friends say that about their memory foam mattress?
Your mattress questions, answered
What is the Purple Mattress made of?
The Purple Mattress is made with ultra-high-quality materials engineered for the perfect synergy of durability, luxury, and No Pressure Support.
Sleep Surface: 2" Hyper-Elastic Polymer material in the Purple Grid Non-toxic polyethylene copolymer powder coating
Middle Layer: 3.5" 1.8 lbs density polyurethane foam – Certified by CertiPUR-US®
Base Layer: 4" 2.0 lbs density polyurethane foam – Certified by CertiPUR-US
Fire Retardant: Non-Toxic Knit Barrier (not chemically treated)
SoftFlex Cover: White Fabric Content: Knit Fabric: 29% Viscose, 67% Polyester, 4% Lycra (all +/- 5%) Weight: 450 g/m2 (+/- 10%) Non-Slip Bottom: 100% Polyester stitchbond with non-FR coating
What makes Purple different than other mattress in a box brands?
Simple answer: the Purple Grid. Specially engineered to softly cradle your hips and shoulders while totally supporting your back's natural shape, Purple's patented technology has been used and tested rigorously within medical and consumer applications for over 25 years. In that time, the inventors of Purple have researched the different mattress materials to know what pairs best with their life-changing technology. Here's what they found:
Memory foam doesn't consistently give you the support you need throughout the night and generally sleeps hot.
Traditional spring mattresses don't relieve pressure and cause a great deal of motion transfer, not to mention the squeaking.
The ultra-durable Purple Grid technology cradles your hips and shoulders while giving you the support your body needs and the comfort you crave. Pair it with dynamic, specially-designed fabric-encased coils, and you get complete, immersive comfort all night, every night.
What's the difference between the Purple Mattress, the Purple Hybrid, and the Purple Hybrid Premier?
The Purple Mattress: The bed that broke the internet — 2" Purple Grid over traditional high-density foam.

Purple Hybrid: Enhanced dynamic support — 2" Purple Grid™ over Responsive Support Coils.

Purple Hybrid Premier: The ultimate No Pressure mattress — 3" or 4" Purple Grid over Responsive Support Coils.


Thanks to The Purple Grid, all four mattress options will provide the No Pressure Support and comfort you expect.
So which mattress option is right for you? It all comes down to how you want it to feel. Simply put, the thicker the Purple Grid layer, the deeper pressure-cradling you'll feel, giving you a more weightless feel – all while enjoying superior alignment and back support!
TLDR: The more Purple Grid you have, the more it feels like you're floating.
Do Purple beds work with any foundation?
The Purple Mattress will work great on any flat, sturdy foundation. Whether you put it on the Purple PowerBase or Platform, slats, box foundation, adjustable bed, or even the floor, your Purple Bed will sit pretty in any room. See the Purple Mattress warranty for more information.
How do I return the mattress for a full refund?
Because The Purple Grid supports the natural alignment of your body unlike any other mattress, it can take some time for your body to completely adjust to your new Purple Mattress. Similar to when you start fixing poor posture, it may feel odd or even uncomfortable at first, so we highly recommend you sleep on it for a few weeks to give your body a chance to adjust.
If you're still unsatisfied after 21 nights, you can return it for a full refund.
**Helpful hint: Stretchy Purple™ Sheets and Mattress Protector let you feel the full comfort of The Purple Grid.
What happened to Purple's old mattresses?
The Purple Mattress collection got a makeover! If you had your eye on a particular mattress, here's what changed:

The Original Purple Mattress = The Purple Mattress


(now with premium edge support and a new cover)

Purple.2 = Purple Hybrid
Purple.3 = Purple Hybrid Premier 3"
Purple.4 = Purple Hybrid Premier 4"
Better together
Every product in the Purple Suite is designed to work with one another to get the best rest out of your sleep.
${ metadata[item[type]].label }
$
${item.strikethrough}
$
${Math.floor((item.strikethrough - (item.additionalDiscount || 0)) * .85)}
$
${Math.floor((item.strikethrough - (item.additionalDiscount || 0)) * .8)}
$
${item.price}
${ metadata[item[type]].label }
${ metadata[item[type]].label }
$
${Math.floor((item.strikethrough - (item.additionalDiscount || 0)) * .85)}
$
${Math.floor((item.strikethrough - (item.additionalDiscount || 0)) * .8)}
Clearance price
$${item.strikethrough}
$
${item.price}
${ metadata[item[type]].description }
$
${(item.strikethrough - (item.additionalDiscount || 0))}
$
${Math.floor((item.strikethrough - (item.additionalDiscount || 0)) * .85)}
$
${Math.floor((item.strikethrough - (item.additionalDiscount || 0)) * .8)}
$
${item.price}
${ item[type] | removePurple }
1
FREE GIFT - UP TO $129 VALUE
${ this.products.name }
${ this.products.subname }
100-Night Trial

10-Year Warranty

Free Shipping

Free Returns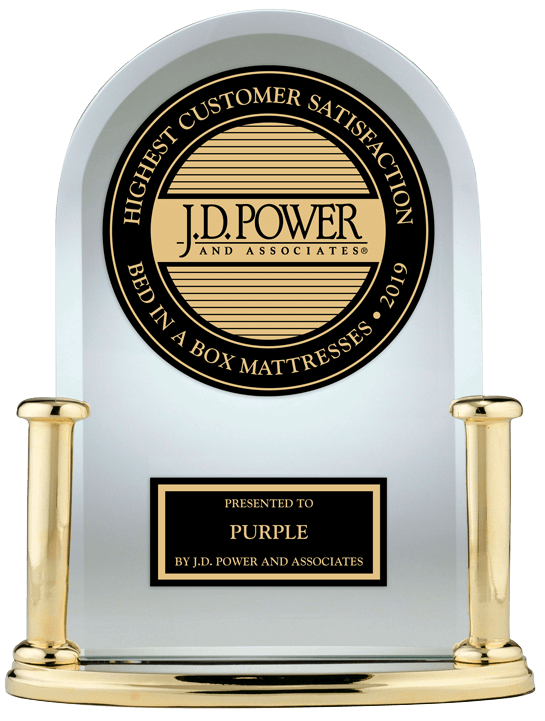 #1 in Customer Satisfaction
with Bed in a Box Mattresses by J.D. Power
ACHIEVED THE HIGHEST SCORE
in the following factors:
Value Given The Price Paid
For J.D. Power 2019 award information,
visit jdpower.com/awards
FREE GIFT - UP TO $129 VALUE
${ this.products.name }
${ this.products.subname }
Pay Once
$
${ (this.currentVariant.strikethrough + this.totalPromoPrice + this.crossSaleTotalStrikethrough) * 100 | money }
$
${ (this.currentVariant.price + this.totalPromoPrice + this.crossSaleTotalStrikethrough) * 100 | money }
$
${ (Math.floor((this.currentVariant.strikethrough - (this.currentVariant.additionalDiscount || 0)) * .85) + this.discountPrice + this.crossSaleTotalPrice) * 100 | moneyConditionalDecimal }
USD
$
${ (Math.floor((this.currentVariant.strikethrough - (this.currentVariant.additionalDiscount || 0)) * .8) + this.discountPrice + this.crossSaleTotalPrice) * 100 | moneyConditionalDecimal }
USD
$
${ (this.currentVariant.price + this.discountPrice + this.crossSaleTotalPrice) * 100 | moneyConditionalDecimal }
USD
${ this.currentVariant.buttonText }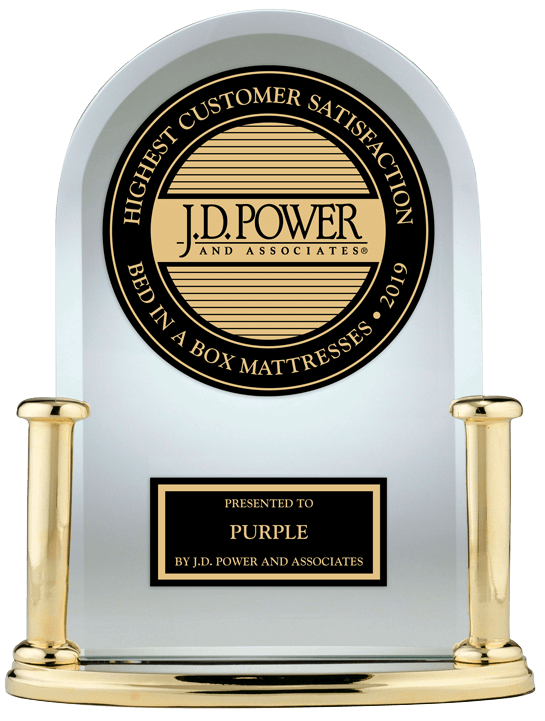 #1 in Customer Satisfaction
with Bed in a Box Mattresses by J.D. Power
ACHIEVED THE HIGHEST SCORE
in the following factors:
Value Given The Price Paid
For J.D. Power 2019 award information,
visit jdpower.com/awards
${ aovData.name }
${ aovData.product.productData.name }
$
${ variant.strikethrough }
$
${ price }
${ variant.size }
${ item.modalLink }
${ aovData.toggleLabel }

${ selectedVariantLabel }
${ item.size }
$
${item.strikethrough}
$
${item.price}
${ $parent.productSelectorLabel }
${ $parent.variantSelectorLabel }
${ item.name }
$
${item.strikethrough}
$
${item.price}
FREE
${ item.size }
$
${item.strikethrough}
$
${Math.ceil(item.price * (100 - $parent.$parent.discount) / 100)}
$
${Math.ceil(item.price * (100 - $parent.$parent.discount) / 100)}
FREE
${ item.model }
$
${item.strikethrough}
$
${Math.ceil(item.price * (100 - $parent.$parent.discount) / 100)}
$
${Math.ceil(item.price * (100 - $parent.$parent.discount) / 100)}
FREE