Financing as low as 0% APR
Queen Size Bed Frames
Featuring the New Purple™ Foundation
Shop Our Queen Size Bed Frames
Purple Ascent Adjustable Base
The Ultimate Homebase
Designed to help improve your sleep quality and daily comfort, the Ascent Adjustable Base provides premium, customizable support for your mattress at an affordable price.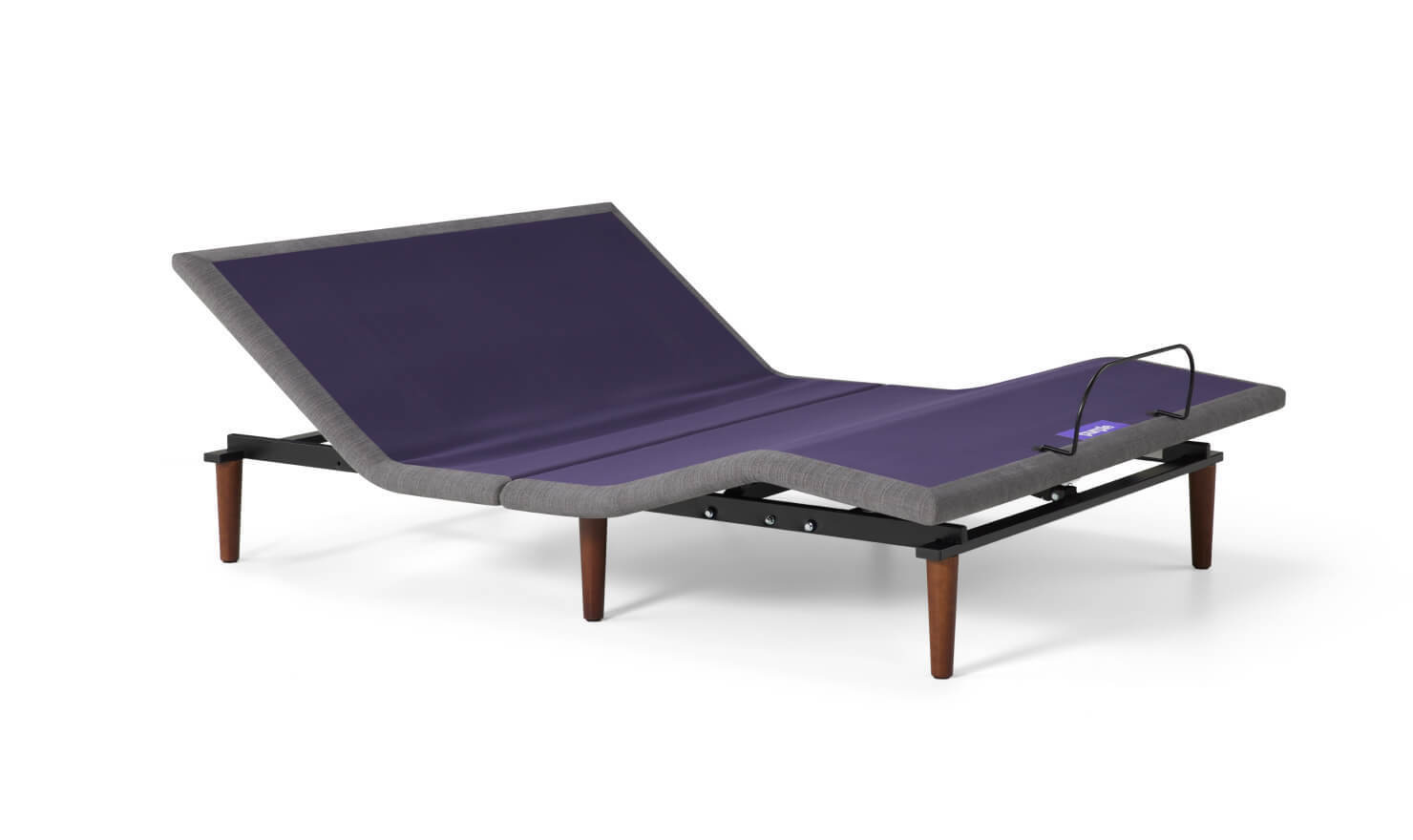 The Purple Foundation
Strong. Simple. Stylish.
Everything you want and need in a foundation, the Purple™ Foundation has the style of a beautiful upholstered bed frame with the strength and simplicity of a platform bed.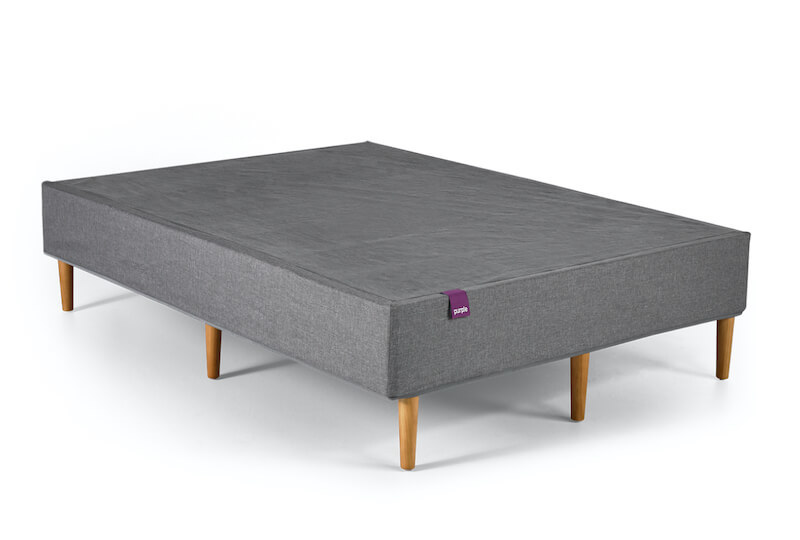 The Purple Platform Bed
Elevate Your Sleep
Strong. Simple. Storage-friendly. The Purple Platform Bed is simple to set up, ultra-sturdy, and has plenty of under-bed storage space!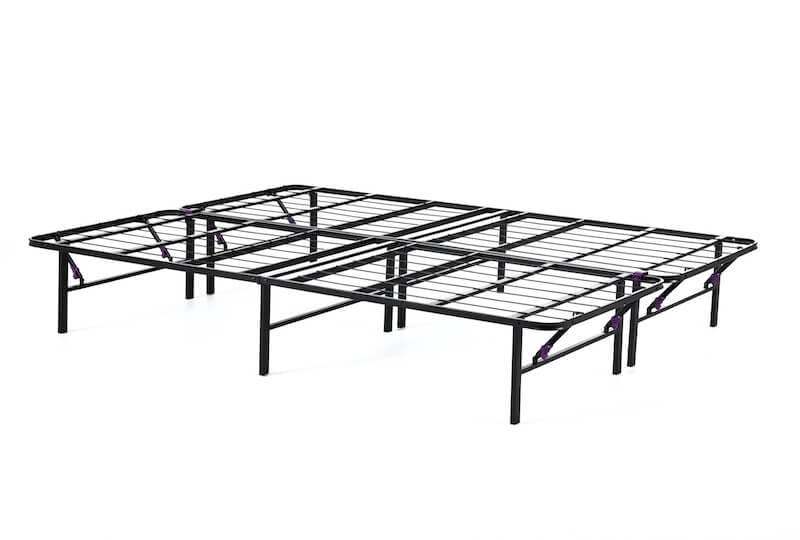 Complete Your Purple Sleep Suite
There's more to a bed than a mattress and bed frame. The Purple Sleep System has everything you need for the most comfortable sleep experience possible. Every product works together to unlock a whole 'nother level of comfort.
Frequently Asked Questions
How wide is a queen size bed frame?
Most queen size bed frames are 60-inches wide, same as a queen mattress. However, this measurement can vary, depending on the frame's design or decorative style. 
Purple bed frames are 60-inches wide and 80-inches long. No matter which
bed frame
you choose, you can feel confident knowing it will perfectly fit all queen mattress dimensions. A bed frame that's too big can cause a mattress to slide, while a frame that's too small can't support the whole mattress. The queen bed frame performs best when the mattress is the same size.
Pro tip
: When measuring your bedroom for a new queen-size bed, add a few inches to your dimensions. This will allow space for plush bedding and it provides some breathing room between your bed frame and night table or other bedroom furniture.
How do I put a queen size bed frame together?
Purple bed frames can be assembled quickly and easily. For the queen-sized
Purple Foundation
and
Platform Bed Frame
, you simply unfold it and snap in the legs – no tools required! The Foundation also includes the stylish upholstery cover.
Installation of the high-tech
Purple PowerBase
requires a few extra steps, but the process is simple. The instructions will show you how to screw in the legs and attach the retainer bars. Easy peasy. All Purple bed frames also include mounting hardware for a headboard. Check out our
bed frame comparison
to learn more about the assembly of our wood and metal bed frames. 
How much does a queen size bed frame cost?
The cost of a queen size bed frame can vary between models. You can expect to pay anywhere between $150-$2000 for a queen bed frame, depending on the materials, such as wood or metal, and whether it has smart technology like the Purple® PowerBase. 
For a sturdy and simple platform bed frame, you can expect to pay around $200 for a queen size. An upholstered bed frame with wooden legs will cost a few hundred dollars more. For a high-tech
adjustable bed frame
with all the bells and whistles, prices typically range between $1,500-$2,500 for a queen size. No matter which Purple bed frame you choose, you can rest easy knowing you're getting amazing value, quality, and performance. Our bed frames are strong, sturdy, and designed to give you a great night's sleep. 
Where can I get a queen size bed frame?
You can shop safely and securely right here on our website. Enjoy free shipping on all orders within the contiguous 48 United States. We've also partnered with mattress stores across the United States.
Search for a store
to find a Purple dealer near you.
The
Platform Bed
is a simple, strong, and storage-friendly metal bed frame that's easy to set up. It offers plenty of under-bed storage space and can hold up to 2,000 lbs. The
Purple® Foundation
is a stylish, mid-century modern upholstered bed frame with attractive wooden legs. The Purple® Foundation requires no tools to set up and can support up to 2,000 lbs. The adjustable
Purple® PowerBase
takes things to the next level. This high-tech bed frame is a hub for business and pleasure, featuring USB ports, LED Lighting, remote control – it can even give you a massage. You might call it the king of all adjustable beds. For more information about Purple bed frames, be sure to check out our
bed frame comparison
page.
What is a queen size bed frame?
A queen-size bed frame is specifically designed to support the weight and dimensions of a standard 60"x80" queen size mattress. When shopping for a bed frame, keep in mind that it should be the same size as your mattress. The wrong-size bed frame can damage a mattress, so be sure to use a bed frame designed to fit
queen size bed dimensions
.
Do bed frames come with mattresses?
No, bed frames are sold separately. But we're happy to help you select a Purple® Mattress so you can experience the amazing comfort and support of the one, the only, Purple Grid™. Whether you choose the
Purple® Mattress
, the
Purple® Hybrid
, or the
Purple® Hybrid Premier
, you can enjoy the superior comfort and No Pressure Support™ of the patented Purple Grid™. The open airways of the Hyper-Elastic Polymer material provide maximum airflow so that you sleep cool and comfortable all night long. To help you sleep even easier, each Purple® Mattress includes a 100-night sleep trial, free returns, and a 10-year warranty.
Purple has created an entire sleep system designed to help you get a great night's sleep. We've got you covered with the world's
best pillows
, cool,
stretchy sheets
,
weighted blankets
, sleep masks, and
cozy duvets
. Our suite of sleep products work together to give you amazing, healthy, restful, and restorative sleep that helps you feel and perform at your best. 
Can a queen size bed frame fit in a car?
Probably not. When moving furniture, it's important to do it safely. We recommend working with professional movers to ensure your mattress and bed frame make it safely to your new home.

If you're shopping for a queen-size bed frame, let Purple do the heavy lifting instead. We'll deliver your new bed frame straight to your doorstep at no extra charge. We offer free shipping on all orders so you don't have to haul anything home or pay expensive delivery fees.