Financing as low as 0% APR
King Size Bed Frames
Featuring the New Purple™ Foundation
Shop Our King Size Bed Frames
Purple Ascent Adjustable Base
The Ultimate Homebase
Designed to help improve your sleep quality and daily comfort, the Ascent Adjustable Base provides premium, customizable support for your mattress at an affordable price.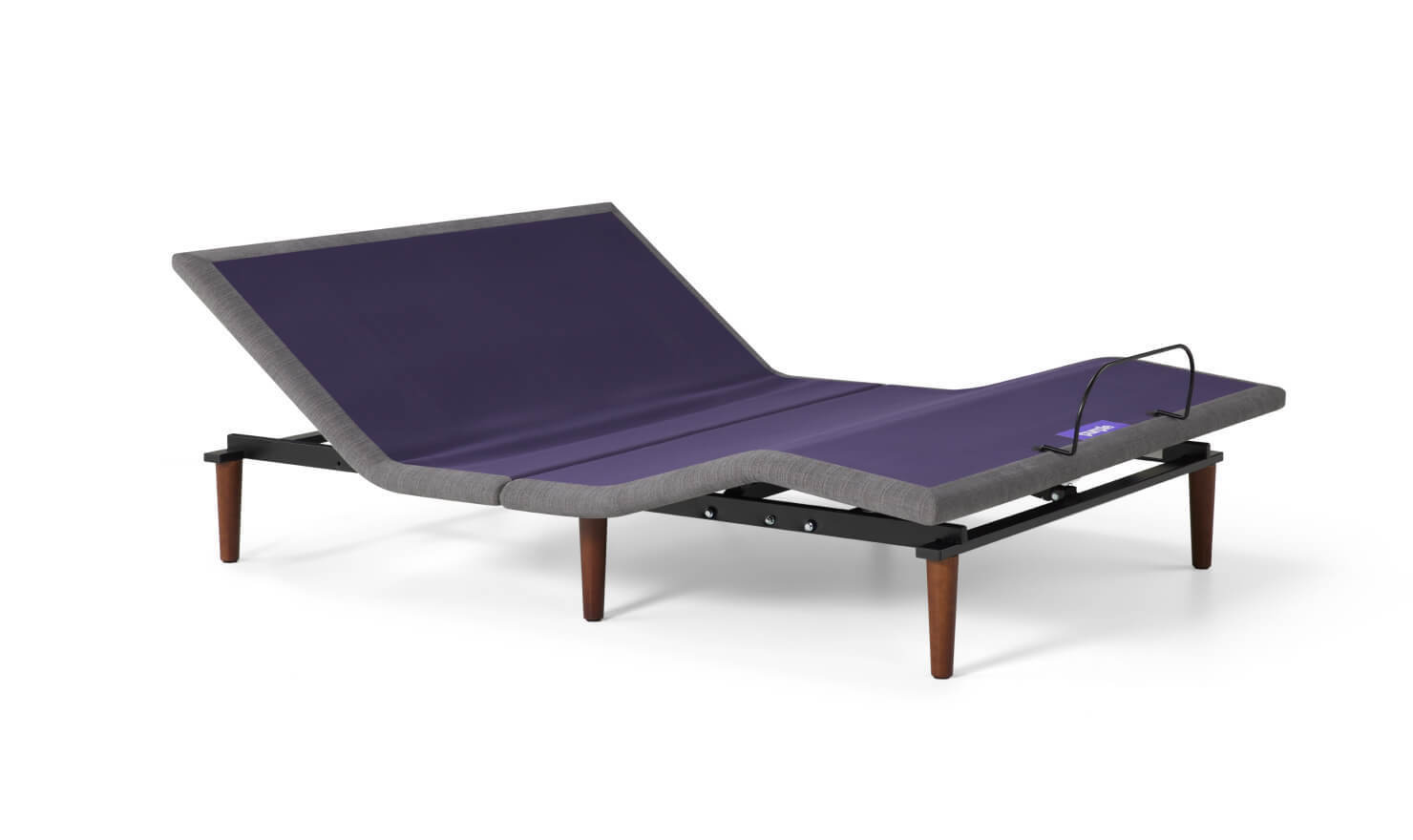 The Purple Foundation
Strong. Simple. Stylish.
Everything you want and need in a foundation, the Purple™ Foundation has the style of a beautiful upholstered bed frame. Incredibly strong, simple and stylish.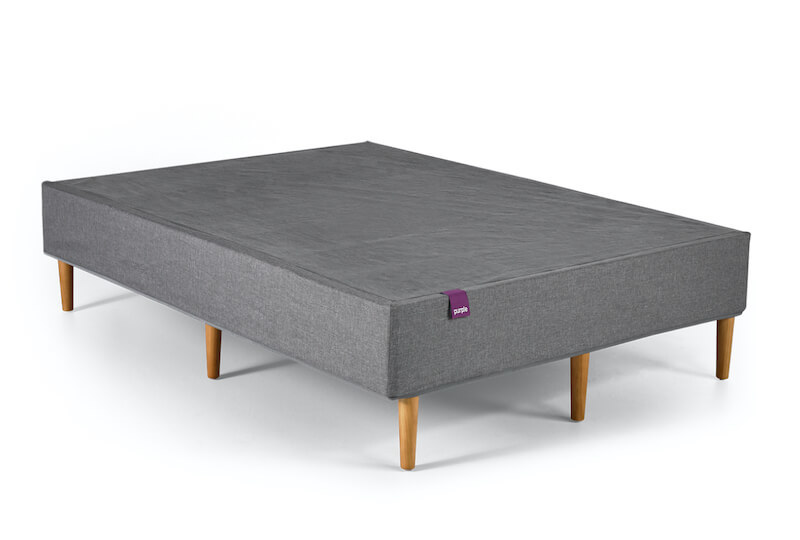 The Purple Platform Bed
Elevate Your Sleep
Strong. Simple. Storage-friendly. The Purple Platform Bed takes just minutes to set up, ultra-sturdy, and has joint buffers to help prevent squeaking.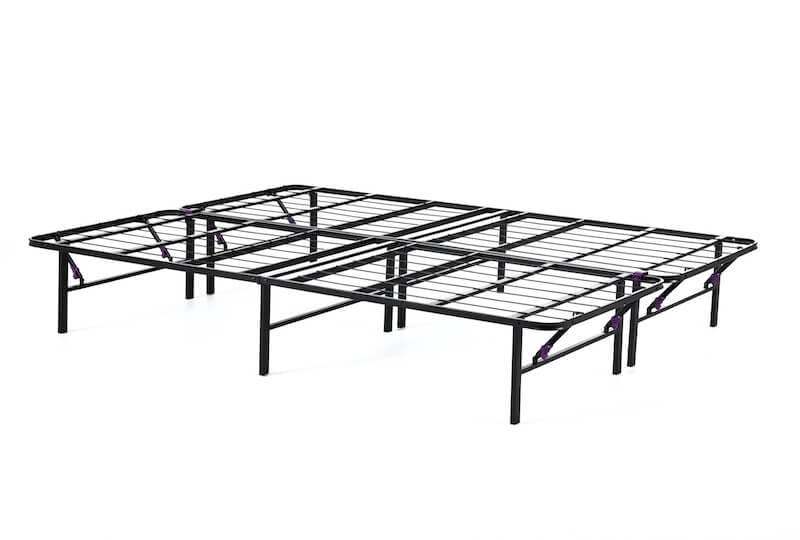 Complete Your Purple Sleep Suite
There's more to a bed than a mattress and bed frame. The Purple Sleep System has everything you need for the most comfortable sleep experience possible. Every product works together to unlock a whole 'nother level of comfort.
Frequently Asked Questions
How do I assemble a king size bed frame?
Some bed frames can be tricky to put together – but at Purple, we make it easy for you. All our bed frames are simple to assemble in just a few minutes. The instructions are intuitive and clear to guide you along the way. When you order a king-size
Purple Foundation
or
Platform Bed Frame
, you don't even need any tools. Simply unfold it and snap in the legs, and your new bed frame is ready for your king mattress.
The
Purple PowerBase
is a high-tech adjustable bed frame. It requires a few extra steps to assemble, but the process is simple. The easy-to-follow instructions will show you how to attach the retainer bars, screw in the legs, and configure the remote control. If you have any questions, you can always reach out to our
customer care
team for assistance.
Our bed frames also include hardware for attaching a headboard. To learn more about our king size bed frames, be sure to read our
bed frame comparison guide
.
What are the dimensions of a king size bed frame?
The dimensions of a king-size bed frame are 76 inches wide and 80 inches long. A king frame should always match the dimensions of a king mattress. King size bed frames from Purple have the following dimensions:
King Size Platform Bed: 76" x 80" x 14"
King Size Foundation: 76" x 80" x 17"
King Size PowerBase: 76" x 80" x 7.11"
These king-size bed dimensions are specific to a standard king – if you're talking about a California king bed, the dimensions are different. A California king size mattress measures 72 x 84 inches, so it's longer and narrower than the standard king mattress. If you already own a California king size mattress, be sure the bed frame is the right size. The
Platform Bed
Frame and the
Purple Foundation
bed frame are available in California king sizes.
Where can I buy a king size bed frame?
You can always find amazing king size
bed frames
right here at Purple – along with our award-winning mattresses and other outstanding sleep products, such as luxuriously soft,
stretchy sheets
and the world's most
comfortable pillows
that come with the one, the only, Purple Grid
™
.
Purple products are also available in many mattress stores. If you'd like to try a Purple in person, you can
search for a store
near you. We've partnered with popular mattress stores across the United States, such as Mattress Firm, Macy's, Raymour & Flanigan, and many more. We want to make it easy for you to get the bedroom set you need for a great night's sleep.
How much is a king size bed frame?
King size bed frames are available in a range of prices. For a durable metal platform bed frame, you can expect to pay in the range of $200-$300 for a king size. For a stylish, upholstered king size bed frame made of wood and metal, prices are in the $500-$800 range.

You can also take your bedroom to the next level with a king size adjustable bed frame. The high-tech frame turns your bed into a hub of productivity and comfort. Purple's luxurious model that includes massage, USB charging, LED night light, and mattress adjustment with remote control, depending on the size, is anywhere from $1,399 - $3,000.

Shop at Purple and avoid expensive delivery fees. We offer free shipping on all orders in the 48 contiguous United States.
Who should buy a king size bed frame?
King-size bed frames are designed specifically to match
king size bed dimensions
. If you own a king mattress, it's important to have a bed frame that fits perfectly.
Many people prefer to put their mattress on a bed frame instead of a box spring. With a strong, sturdy bed frame, you don't have to worry about noisy or worn out springs. With a king size bed frame from Purple, you can rest easy knowing your king mattress is well supported.
What size mattress do you need?
A king size bed frame supports a king mattress that measures 76" x 80". Before ordering a king size mattress and bed frame, it's important to make sure it's the right size for your needs. Smaller mattresses can get crowded fast when kids and pets climb into bed, and it's hard to get a good night's sleep if your bed is too cramped.
Consider your bedroom space – can it fit
king size bed dimensions
? A good rule of thumb is that your bedroom space should be at least 12 square feet to comfortably fit a king size bed frame. In general, it's best to get the biggest mattress and bed frame that your bedroom space will allow so that you can maximize your sleeping space. That way, everyone gets a good night's sleep.
Will a king size bed frame fit two twin mattresses?
No. Twin mattresses are too short to fit a king size bed frame, but twin XL mattresses fit perfectly. A standard king size mattress measures 80 inches long, while a standard twin bed is only 75 inches long. But twin XL mattresses are 80 inches in length, just like a king. When you put two twin XL mattresses together, they match the dimensions of a king size bed exactly.

Many couples prefer using two twin XL mattresses in their king size bed frame because it allows for customized sleeping preferences. One person may like a firmer mattress, while the other prefers a softer mattress. A split king allows both sleepers to get a great night's sleep.

Once you've placed two twin XL mattresses onto your king size bed frame, you can then use all your king size bedding and they'll fit just fine. You can even use two twin XL mattresses with the Purple PowerBase by choosing the Split King size during checkout.