Financing as low as 0% APR
Twin XL Size Bed Frames
Featuring the Purple™ PowerBase
Shop Our Twin XL Size Bed Frames
Purple Ascent Adjustable Base
The Ultimate Homebase
Designed to help improve your sleep quality and daily comfort, the Ascent Adjustable Base provides premium, customizable support for your mattress at an affordable price.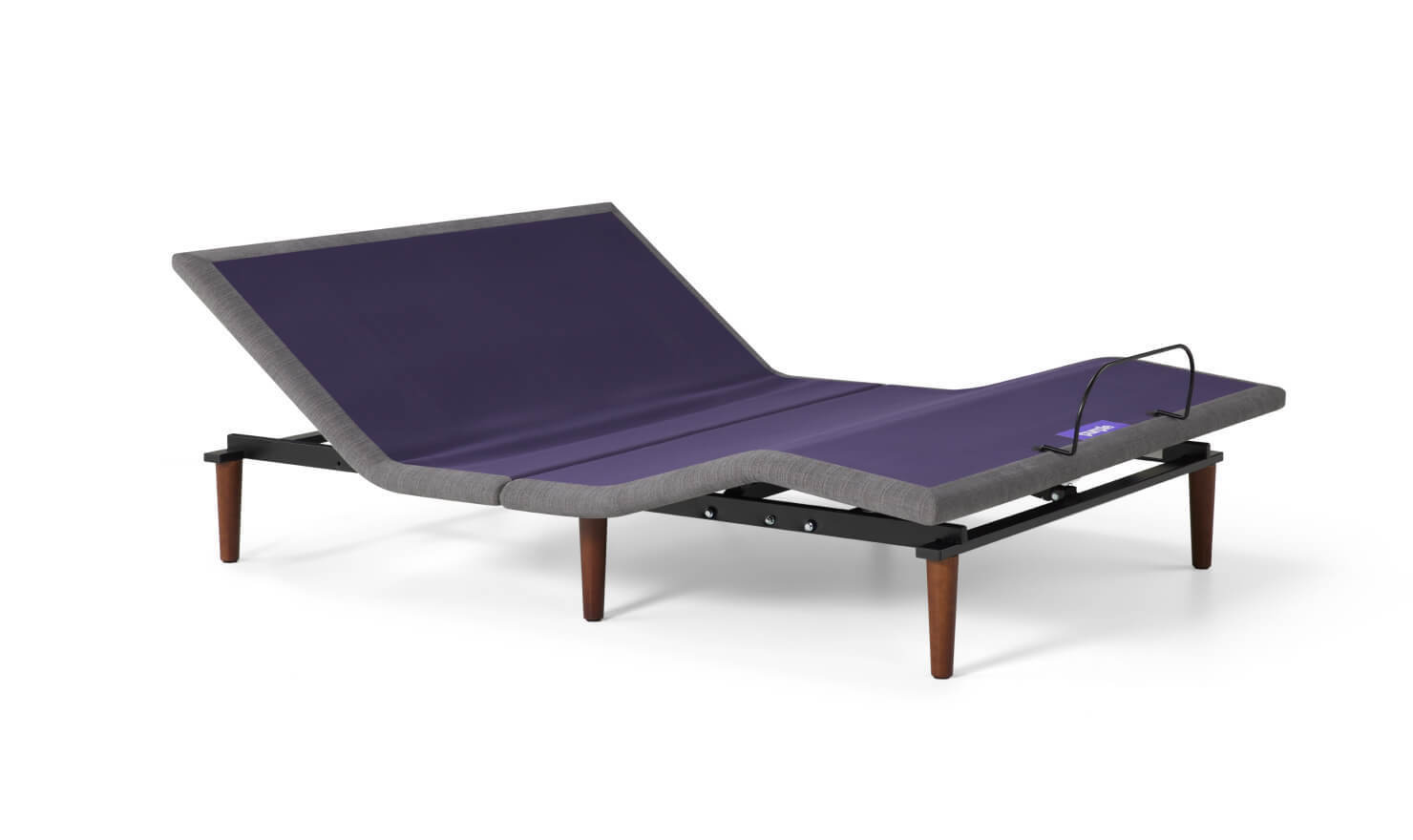 The Purple Foundation
Strong. Simple. Stylish.
Everything you want and need in a foundation, the Purple™ Foundation has the style of a beautiful upholstered bed frame. Incredibly strong, simple and stylish.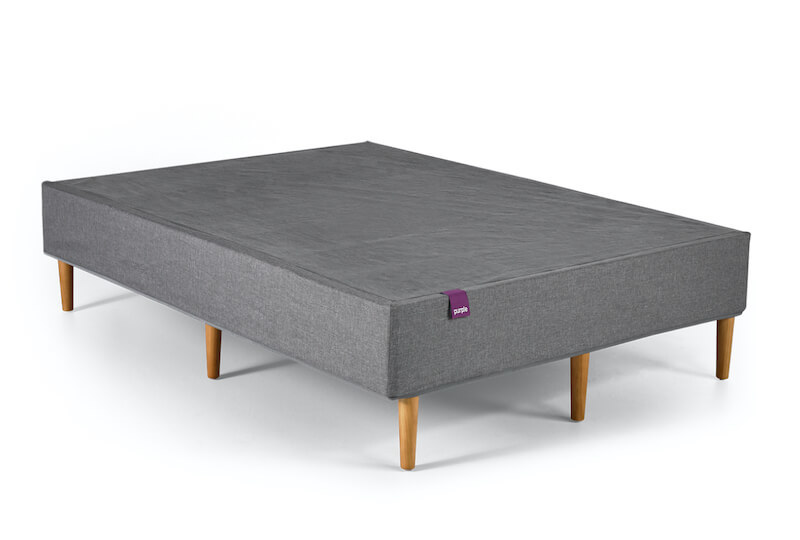 The Purple Platform Bed
Elevate Your Sleep
Strong. Simple. Storage-friendly. The Purple Platform Bed is simple to set up, ultra-sturdy, and has plenty of under-bed storage space!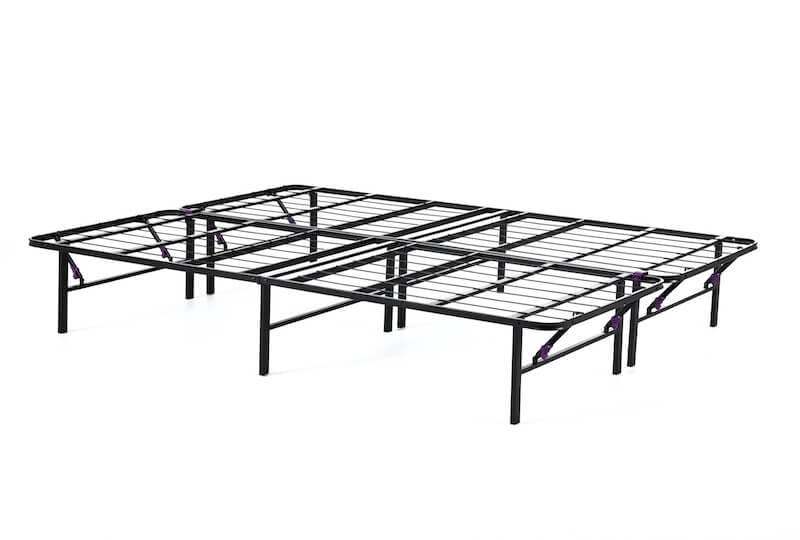 Why should I choose a twin XL bed frame?
Twin XL beds offer lots of advantages. They are perfect for taller sleepers who may have limited bedroom space. You'll often see twin XL beds in college dorms for just this reason. Twin XL beds are also great for small guest rooms and they can also make great bunk beds.
Twin XL beds are a popular choice for growing teenagers. If you have an older child that's starting to outgrow a twin size bed, it may be time to upgrade to a twin XL bed. You can feel confident knowing your growing teen will be able to sleep comfortably for many years to come.
What are twin XL bed frame measurements?
Twin XL Purple® Platform Bed Frame  bed frames measure 38 or 39 inches wide by 80 inches long, which is the perfect size for twin XL mattresses. The height of a twin XL bed frame varies by model.
The twin XL Purple® Platform Bed Frame measures 39 x 75 x 14 inches. The innovative Purple PowerBase is 38 inches wide and 75 inches long. It features 7-inch legs and the overall height of the bed frame is adjustable.
Complete Your Purple Sleep Suite
There's more to a bed than a mattress and bed frame. The Purple Sleep System has everything you need for the most comfortable sleep experience possible. Every product works together to unlock a whole 'nother level of comfort.
Frequently Asked Questions
How long is a twin XL mattress?
A twin XL mattress is 80 inches long. It's 5 inches longer than a standard twin size mattress, which is 75 inches long. While twin size mattresses are common for children and bunk beds, the twin XL is often the preferred choice for teens, college students, and single adults who can benefit from the extra leg room.
Where can I buy a twin XL bed frame?
Find the best twin XL bed frames right here at Purple. All orders ship for free to the contiguous 48 states. Take advantage of our satisfaction guarantee and try your bed frame for 30 days, risk-free. You can also shop Purple at many local mattress stores. We've partnered with top mattress stores across the United States.
Search for a store
to find a Purple dealer in your area.
Purple Twin XL Bed Frames
:
Purple® Platform Bed Frame
: The Platform Bed is a sleek, minimalist bed frame that looks great in any bedroom. Assembly is simple and no tools are even required. Boasting 13 inches of under-bed storage space, the Platform Bed Frame can support up to 2,000 pounds and provides 13 inches of storage space underneath.
Purple® PowerBase
: For the best in luxury and comfort, the Purple® PowerBase puts you in control. This innovative adjustable bed frame features a wireless remote that controls all the high tech features. Not only can you easily adjust the position of your mattress, but you can enjoy a massage or float in simulated zero gravity – all while charging your phone and laptop with the included USB ports.
Will a twin frame fit a twin XL mattress?
No, they are two different sizes. A twin XL mattress is 80 inches long, while the length of a standard twin is 75 inches. A twin bed frame is 5 inches too short. It would cause your mattress – and likely your feet – to hang off the end of the bed frame. You're more likely to get a great night's sleep by choosing a
bed frame
that exactly matches your mattress size – and you can find them all here on our website. If you're having trouble deciding which frame is right for you, make sure to reach out to our stellar customer service team, who can help you make a great choice.
What is the difference between a twin bed and an XL twin bed?
The only difference is in the length of the bed. Both a twin and a twin XL mattress measure 38 inches in width, but the twin XL is 5 inches longer – 80 inches compared to the twin bed's 75 inches. Twin beds are great for children and toddlers who have outgrown cribs. A twin XL bed, on the other hand, is just as long as a queen and king, which makes it a great space-saving choice for tall sleepers. Having 5 extra inches of leg room can make a world of difference. And if you're dealing with a small sleeping space, the narrow width of a twin XL bed won't take up the entire room.
You can also put two twin XL mattresses together on a king size bed frame. This is especially helpful if you and your sleeping partner have different sleeping preferences. Known as a split king, each sleeper can choose the desired mattress firmness without making the other sleeper uncomfortable. It's a win-win.
Does the twin XL bed frame include a headboard?
No, our bed frames do not include headboards, but they do include headboard attachments. We make it easy by including all the brackets and hardware you'll need to attach the headboard of your choice. Just make sure you either buy or make a headboard that's the right size for your frame. A good rule of thumb is that a headboard should be wider than your bed frame by about three inches on each side, and should sit no higher than 14 inches above your mattress.
Can two twin XL bed frames make a king?
The size is similar, but we wouldn't recommend it. You're better off putting two twin XL mattresses on a king size bed frame instead of using two separate twin xl frames. If you try to put two bed frames together, you might end up with a gap in the middle of the bed that can make for an uncomfortable night's sleep. Using a king bed frame with 2 twin XL mattresses works especially well if the mattresses have reinforced
edge support
.