Financing as low as 0% APR
Full Size Bed Frames
Featuring the New Purple™ Foundation
Shop Our Full Size Bed Frames
The Purple Foundation
Strong. Simple. Stylish.
Everything you want and need in a foundation, the Full size Purple™ Foundation has the style of a beautiful upholstered bed frame with the strength and simplicity of a platform bed.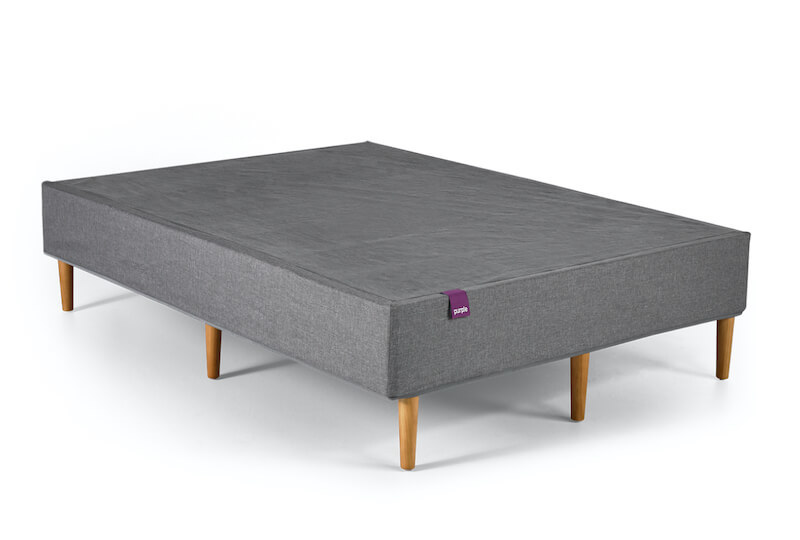 The Purple Platform Bed
Elevate Your Sleep
Strong. Simple. Storage-friendly. The Purple Platform Bed is simple to set up, ultra-sturdy, and has plenty of under-bed storage space!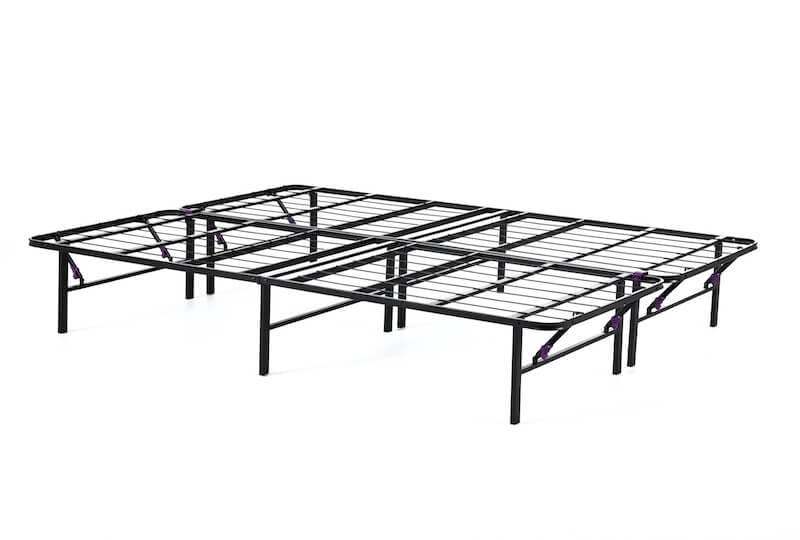 Complete Your Purple Sleep Suite
There's more to a bed than a mattress and bed frame. The Purple Sleep System has everything you need for the most comfortable sleep experience possible. Every product works together to unlock a whole 'nother level of comfort.
Frequently Asked Questions
What is a full size bed frame?
A full size bed frame is a bed frame designed specifically to support a full size mattress. Measuring 54 inches wide and 75 inches long, full beds are a popular and versatile choice for bedrooms and guest rooms. Most people can sleep comfortably on a full size bed, though tall people who need more leg room may prefer a twin XL, queen, king, or California king mattress.
How big is a full size bed frame?
A full size bed frame is 54 inches wide by 75 inches long. It is specifically designed to fit standard
full size bed dimensions
. The full size bed is extremely popular for many different sleepers since it's so versatile. It's great for children, teens, adults, and couples who enjoy snuggling. Full size mattresses are also easy to find since they're so popular. 
A full size bed is large enough for a single sleeper to spread out while sleeping, yet it's small enough to fit nicely in most bedrooms. A good rule of thumb is that your bedroom should be at least 10 x 10 feet to successfully fit a full size bed. While king and queen size beds provide more room for sleeping, they may not fit well in smaller bedrooms.
How much is a full size bed frame?
Purple full size bed frames range from $169 for the
Platform Bed Frame
to $429 for the
Purple Foundation
. Both are outstanding options for your full size bed.
The Purple® Platform has a sleek, minimalist design, while the Purple® Foundation is a stylish upholstered bed frame. Both are strong, sturdy foundations that can hold up to 2,000 pounds. Your mattress is supported by a series of slats spaced no more than 3 inches apart. Unlike a traditional box spring that can wear down over time, your Platform or Foundation frame will never sag or lose support.
Where can I buy a full size bed frame?
You're in luck – you can shop for full size bed frames right here at Purple. Our full size bed frames ship for free and include a 30-day satisfaction guarantee, so you have plenty of time to try the bed frame at home. 
We've also partnered with top mattress stores across the United States. Use our
Purple store locator
to find a Purple retail partner near you. Our goal is to make it as easy for you to find what you need so that you can get started on the greatest sleep of your life.
Do bed frames come with mattresses?
No, bed frames and mattresses are sold separately. And while Purple bed frames work well with most types of mattresses, they work especially well with
Purple® Mattresses
. The Purple® Mattress, Purple Hybrid, and Purple Hybrid Premier offer outstanding comfort when supported by our sturdy and breathable bed frames. With a sturdy platform bed frame under your Purple, you're ready to enjoy the amazing comfort, adaptive support, and cool breathability of the Purple Grid™. 
All orders from our online store include free shipping, a generous warranty, a 100-night mattress trial, and award-winning customer service. Purple is
No. 1 in customer satisfaction
for bed in a box mattresses, according to J.D. Power. 
Does a headboard come with a bed frame?
Purple bed frames do not include a headboard, though a headboard can easily be attached to all our bed frames. If you have your heart set on a fancy, modern, or over-the-top headboard, we've got you covered. All Purple bed frames come with everything you need to attach a headboard of your choice, including all the mounting brackets, hardware, and tools.
Will a full size bed frame fit a queen mattress?
No. A full size bed frame should only be used with a full or double mattress. At 60 x 80 inches, a queen mattress would be 6 inches too wide and 5 inches too long to fit into a full size bed frame. To properly support a mattress, the bed frame and mattress should always be the same size.
How much clearance is under the full size frame?
The
Purple® Foundation
has stylish wooden legs that provide 8 inches of clearance for under-bed storage. The
Purple® Platform Bed
is a modern, minimalist bed frame that provides 13 inches of clearance. These bed frames provide plenty of room for storing items under your bed, such as Christmas decorations, winter sweaters, scrapbooks, and more.
How do I put together a full size metal bed frame?
Setting up our full size bed frame is quick and stress-free – you don't even need any tools. Simply unfold the bed frame and then open the legs and snap them into place. With the Purple® Foundation, you also slide the fabric slipcover over the frame. The included instructions are helpful and easy to understand.
Our full size bed frames also include attachments, tools, and hardware for mounting an optional headboard, if desired. Please note that Purple bed frames do not include a headboard.